POPULAR HOMEMADE MEALS AND DELICACIES

Local delicacies and homemade bakery products
Restaurants and cafes at Lake Korpijärvi
Real Finnish local food is available in Korpijärvi area!
For example, Tommolansalmi's summer restaurant serves salads, burgers, various salty delicacies and self-made pastries from the ingredients of local producers. There are also local producers' drinks such as summer soft drinks and locally brewed beers.
You can also taste homemade pastries at Vanonen summer market. The market and its cafe are open in the summer every Saturday. At the same time, you can buy vegetables and berries from local producers, as well as fresh bread.
Outside the summer season and when restaurants in Korpijärvi are closed, we recommend dining at restaurants in Mäntyharju.
Tommolansalmi summer restaurant and cafe
Try local local food or barbecue delicacies, enjoy a varied breakfast buffet or buy homemade pastries. Tommolansalmi summer restaurant is open every day from morning to evening in the summer! Food and delicacies as well as breakfast can also be bought as takeaway meals.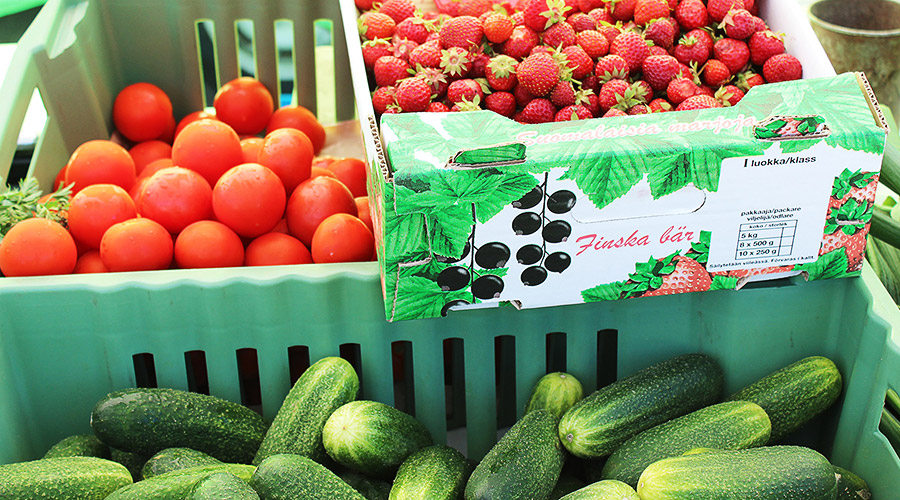 Vanonen summer market and summer cafe
Vanonen summer market is a popular meeting place for locals and summer cottage residents in Vanonen village. At the market, which is open on summer Saturdays, you can buy local products and enjoy the delicacies of the summer cafe.
Image copyright owners:
Tommolansalmi summer restaurant: Copyright @ Tommolansalmi Holiday Centre / Photographer Päivi Noroaho.
Vanonen summer market: Copyright @ The municipality of Mäntyharju.
All rights reserved. The images on this website have been edited.