HOLIDAY RESORT IN THE PEACE OF NATURE IN LAKE DISTRICT OF SAIMAA
Stop the rush.
If there is something we need on vacation, it's the feeling that we don't need to rush anymore. The feeling that it's good to be here, right now, at this very moment. To enjoy the moment.
Mäntyharju is one of the Finland's most popular holiday cottage areas. No wonder. Here we have what people want from vacation.
Peace and silence – and peaceful life in the nature. Enough space and time.
Possibility to dive into the water and come back like a fresh and newborn soul.
Lake Korpijärvi is one of the largest lakes in Mäntyharju. The lake shore's length is more than 100 km, so we have enough space for everyone. This is not a holiday destination full of people.
A holiday resort in the nature.
Genuine Finnish experience.
Fewer people.
More nature.
There are only a few inhabitants in Korpijärvi, so we have many traditional Finnish forest landscapes.
Our village roads are in a peaceful forest landscape, close to old country houses and close to the lake.

Stop to enjoy.
There are plenty of scenic stops along the bike trails.
You can even have a idyllic picnic on the Tommolansalmi Nature Trail or look for berries or mushrooms in our extensive forest area.
Just peace.
All of our holiday cottages are located in a quiet forest landscape on the shores of Lake Korpijärvi and the nearby lakes.
Therefore, you will definitely have your own peace and quiet as well as genuine nature on a cottage holiday.
Genuine nature.
Real life.
Lake Korpijärvi is a part of Saimaa lake area and we have a lively life in our forests.
You can admire squirrels, birds and other animals in your own cottage yard.
That is the uniqueness of the Finnish cottage holiday: you are in a modern holiday home, connected to the world via the net, but at the same time, you are one part of the surrounding nature.
You can jump from one world to another at any time – just stop watching nature documents and watch real life.
Natural diversity.
There is plenty of life here, beneath the surface and on it.
Korpijärvi is one of the Finland's best salmon lakes, and fishermen here also fish perch, pike, whitefish, trout and lake trout.
Listen.
At Lainjärvi bird tower you can see various species of birds: for example ducks, hawks, swans, herons and grebes.
When you look and listen carefully, you will find out that we have forests full of life.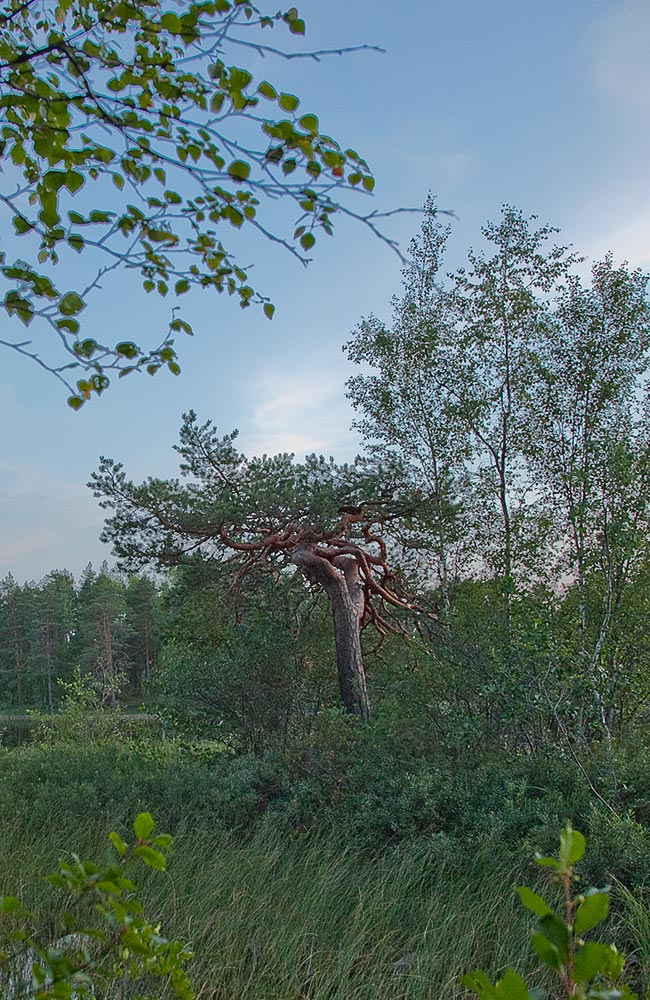 Real Finnish experiences.
The Korpijärvi area is one of the few areas in Southern Finland that has almost no light pollution. The nearest big cities are over 50 kilometers away from us.
Here is a chance to see a rare crystal clear sky and the whole spectrum of starry sky in Southern Finland. This is why our lake district is an excellent excursion destination especially for those who are interested in astronomy or starry photography.
Our summer nights are gentle and bright, but at frosty winter night you can really see what a crystal-clear Finnish night sky really is.
Welcome to enjoy the natural wonders of Lake Korpijärvi also in winter!
Image copyright owners:
Aerial photograph of Korpijärvi: Copyright @ Miemo Penttinen / Getty Images. License Getty Images / Royalty-Free.
All the other pictures: Copyright @ Tommolansalmi Holiday Centre / Photographer Päivi Noroaho.
All rights reserved. The images on this website have been edited.